Our Approach
Since 1988, Bennett Brothers Cleaning has followed solid core principles of Honesty, Trust and Hard work by doing what we say we will do. While some cleaning companies depend on long-term contracts to hold onto their customers, Bennett Brothers earn loyalty with performance – time and again. Performance you can see in the quality of our work – day-in and day-out.
We work hard to avoid issues or problems, but when they occur, they are addressed directly, quickly and completely.
Listen – It's the only way to improve the service. We ask questions. Listen. Understand. And work with you on what needs to be addressed.
Solve – Remedy the issue. With your feedback and out experience the issue can be resolved quickly.
Confirm – Even after the issue is resolved, the Bennett Brothers team will confirm with you and see if additional support is needed.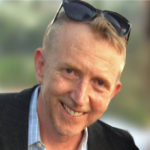 Christopher Bennett
Christopher started back in 1988 as a small part time cleaning service for some close friends.  Over the years his reputation grew among his community and soon the volume of work required more staff.  In 1998 more family joined Christopher adding capacity and expanding the service to include office and commercial properties.
Now, Many years later we are proud that Bennett Brothers Cleaning has grown and is able to adapt to your personal cleaning service need.   Give us a call and see if the Bennett Brothers Cleaning service is right fit for you.
We offer a years of experience delivering, dependable, trustworthy service.  Our customers constantly mention how much they appreciate our personal approach and open lines of communication.
Next Steps...
Bennett Brothers is happy to provide you with a complimentary estimate for any commercial cleaning or janitorial services.